Delivery throughout Ukraine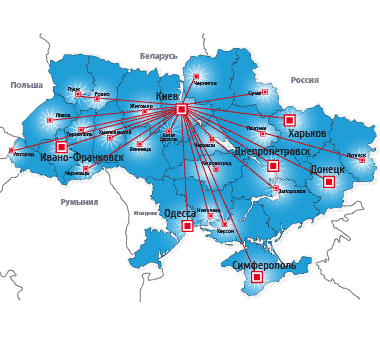 ukrlogistica.localhostpany provides timely and reliable cargo delivery throughout the territory of Ukraine by purpose-built vehicles from leading world manufacturers.
Transport logistics provides:
Regular timely delivery to more than 4,500 outlets throughout the territory of Ukraine within time period 24 to 48 hours;
Control of temperature conditions during transit;
Online tracking of vehicles using GPS system;
Delivery of cargo in different formats – box, cargo package, pallet;
Control of shipment, cargo escorting at each stage, a prompt response to various unforeseen situations;
Ability to respond promptly to the "problem" and solve them quickly;
Transportation of cargo in two-temperature conditions by one vehicle;
Individual approach to each delivery channel due to varied lorry fleet taking into account the delivery points;
Return of documents to the Consignor (documentary escorting of cargoes);
Cargo insurance.
ukrlogistica.localhostpany is a reliable partner in the delivery of your cargo!