International transportation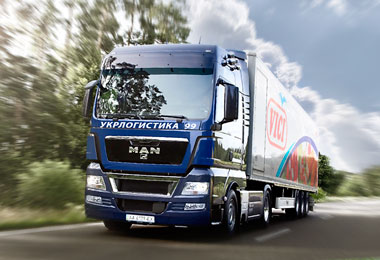 ukrlogistica.localhostpany provides international transportation between Ukraine and European countries in formats «Fresh» and «Frozen».
Our experience and benefits are:
Membership in the Association of International Road Carriers of Ukraine is the guarantee of our reliability as a partner;
ECMT license makes us independent of lack of permits for cargo transportation through the territory of other countries;
CMR insurance for all vehicles of our Company is the supplementary guarantee of our responsibility to our customers;
Company's own fleet consists of refrigerated long-haul tractors (32-33 pallets) and road trains (34-36 pallets) with ability to transport cargo in the two-temperature conditions in one vehicle.
Long-term experience in the delivery of cargoes with short sell-by date: chilled fish (the Scandinavian countries), fresh fruits and vegetables (Spain, Turkey, Italy, the Netherlands).